Who is going to invest in my plan?
The government will invest in you for retraining to help you be more employable though several funding programs.
You need to understand these key elements to acquiring funding:
What type of funding programs are you eligible for?
Where does the money come from?
What the caseworker requires to justify the investment?
What are the rules and requirements of the funding?
What type of reporting is required during training?
What type of reporting required after the training is completed?
MichiganWorks! offices
Where the offices are located
Choosing the MichiganWorks! office to work with:
You do not have to go to the closest office
Ensure the office will service you
Understand their processes
Understand their reporting requirements
Determine funding availability and timeframes
Utilize resources available at the office
Office locations: www.michiganworks.org/agencies/map/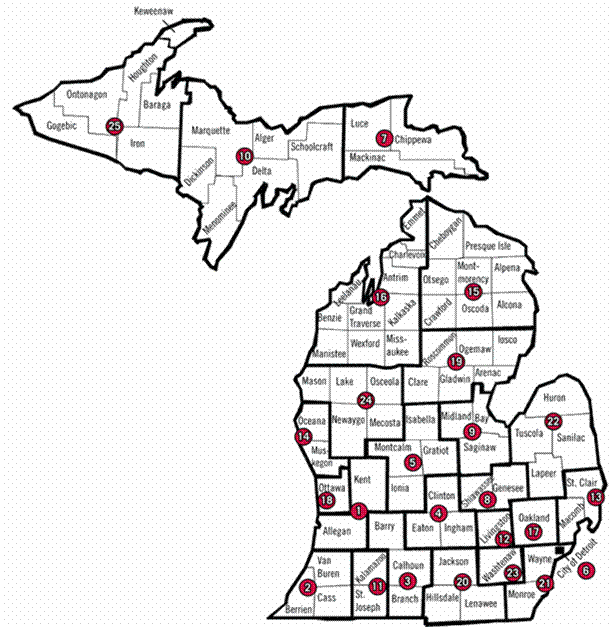 The caseworker
Must comply with all of the regulations from all funding sources
Measured on the ability to pass an audit on each of these requirements
They are subject to audits by each of the funding regulations:
Federal
State of Michigan
Workforce Development Board (WDB)
They are focused on ensuring they comply with all of the regulations
They currently are handling more that 3 times the volume of cases
Currently money is tight due to low tax income
Each MichiganWorks! office has been allocated specific money to distribute
Currently funding is flowing slower due to tight budgets and high volume of applicants
The process
Long delays at the MichiganWorks! offices due to high volume
Caseworker must adhere to all of these process steps:
Application for acceptance
Documentation to verify compliance
Verification of skill level of candidate
Interest of candidate
Training plan of candidate
Path to employment of candidate
Local MichiganWorks! office approval of plan
Lansing approval training plan
Federal approval of training plan
Eligibility of Training Provider
The four various funding programs
All of CPS's programs and courses are approved for complete funding by each of these funding programs
CPS will help guide you through the complete process of acquiring funding with relevant materials to ensure approval
Trade Adjustment Act (TAA)
The Federal government is willing to invest in unemployed individuals to develop in-demand skills, tools and techniques to help them adjust to a new trade since their current trade have greatly reduced demand
Website: www.doleta.gov/tradeact/benefits.cfm
Each company is approved for TAA by location, website to search company location approvals: www.doleta.gov/tradeact/taa/taa_search_form.cfm
Funding level is $30,000 maximum for approved program
Regulations by the Federal funding program which is administered by the MichiganWorks! office
No Worker Left Behind (NWLB)
The State of Michigan is willing to invest in unemployed individuals to develop in-demand skills, tools and techniques so they can get back to work
Website: www.michigan.gov/nwlb
Funding level is $5,000 per year for a maximum of 2 years
Regulations by the State of Michigan which is administered by the MichiganWorks! office
National Emergency Grant (NEG)
The Federal government is willing to invest in unemployed individuals to develop in-demand skills, tools and techniques so they can get back to work
Website: www.doleta.gov/neg/
Funding level is $4,000
Regulations by the Federal funding program which is administered by the MichiganWorks! office
Incumbent Worker (IW)
The State of Michigan is willing to invest in existing employees to develop their skills that will help keep the employed and advance them within the organization
Existing employees of an organizations that can state this training is essential to avoid layoffs, grow and diversify their business which leads to expanded skills and capabilities
Funding level is determined by the specific training plan
Regulations by the State of Michigan which is administered by the MichiganWorks! office
Value proposition
To obtain approval of any funding the caseworker must justify the investment
CPS has developed a document that completely justifies each program to meet the caseworkers' requirements
Typical information they need to obtain approval for funding:
Why do employers need this career?
Is this career in demand and growing?
What specific skills, tools and techniques are required?
What credentials does the career require?
What is the data on the job openings in Michigan and Nationally?
What are the salaries in this career?
Who is going to provide the credential?
How does that provider stack up to their competition?
How long is the training program?
How much does the program cost?
Summarized the value proposition of the selection